Dine In Menus Done Beautifully
Have your crowd settle in with a new set of dine in menus, created from scratch.
Laminated Menus
We only use the highest quality lamination on our products. Thick, 10 mil, crystal clear lamination to be exact! Bound with our strong plastic spirals to ensure high durability to your gorgeous menu.
Tearproof/Waterproof Menu
Our tearproof/waterproof paper is a synthetic paper type that can withstand any spill or tear – and can even be washed! This menu is as sturdy as a laminated menu without the need for lamination. We offer saddle stitching with heavy duty staples to add durability.
Bar Menus and Others
For bar menus or dessert menus we offer a compact solution to fit on any table. Using the same quality 10 mil lamination or tearproof/waterproof paper, we give all the benefits of our dine in menus in a smaller size.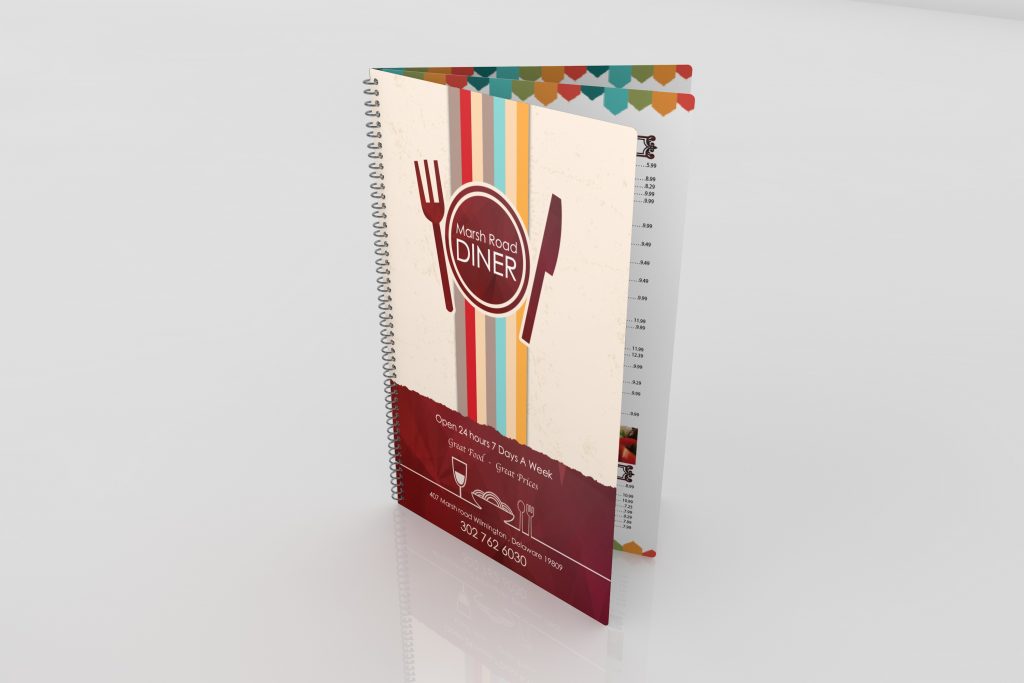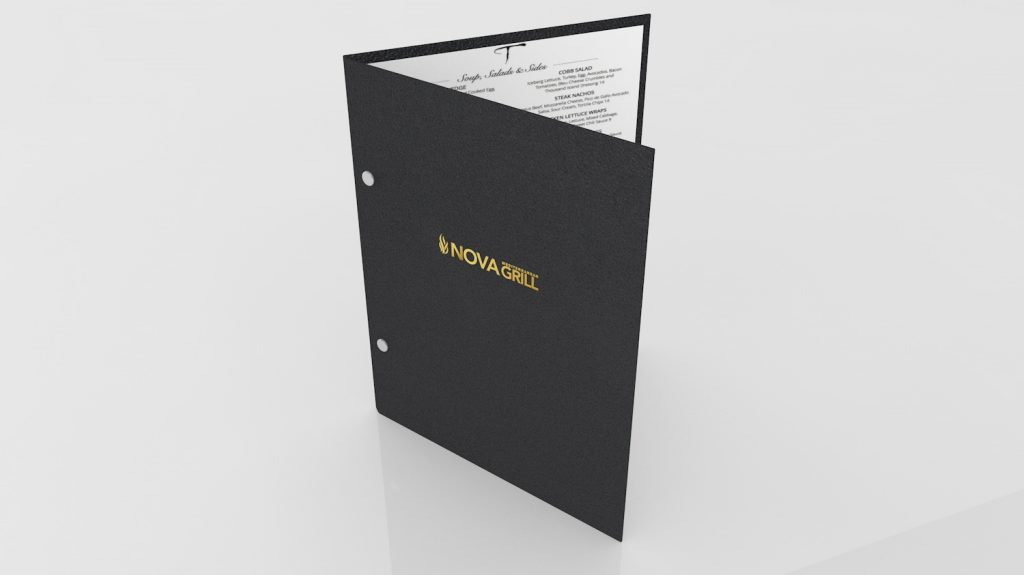 Custom Built Dine In Menus
A dine in menu should embody the look of your restaurant. In other words, it is a reflection of your values, look and commitment to quality.
After designing menus for a decade, we've become accustomed to matching your menu design to your brand. Furthermore, we find the best solution depending on the frequency of your menu changes or table size and setting.
For instance, our laminated menus are spiral bound and use 10 mil crystal clear lamination. As a result, your dine in menus will avoid the foggy look of most laminated menus. Another option is our tear proof menus which has the same durability as a laminated menu. However, the waterproof nature of the paper can be washed to remove any stain or spill. Lastly, we offer bar menus which are small enough to stay on the table so your guests can browse them at their leisure.
Pulsar Print has been making menus for a while and we have listened to our customers for feedback. Therefore, our materials have been refined over the years to best suit the needs of restaurant owners.
What About a Takeout?
Dine In Menus are essential, but what about takeout menus? They spread the word of your business better than anything! Check out our takeout menu options and get started today!