Menu Samples
Check out our collection of Takeout and Dine In Menus from the different pizza shops, diners and restaurants we've served!
We don't do cookie cutter pick-a-template design. We custom build every menu to look the way you want. Our menus are design and printed in America by a team of people under one roof.
Our work speaks for itself and has been tailor made to stand out from the crowd. We believe that menus are an extension of a restaurant's identity. Therefore, we don't cut any corners when adapting your brand to the menu page.
Our competitive pricing, decade of design experience and the ability to work 1 on 1 with our team ensures that your menu will be built beautifully.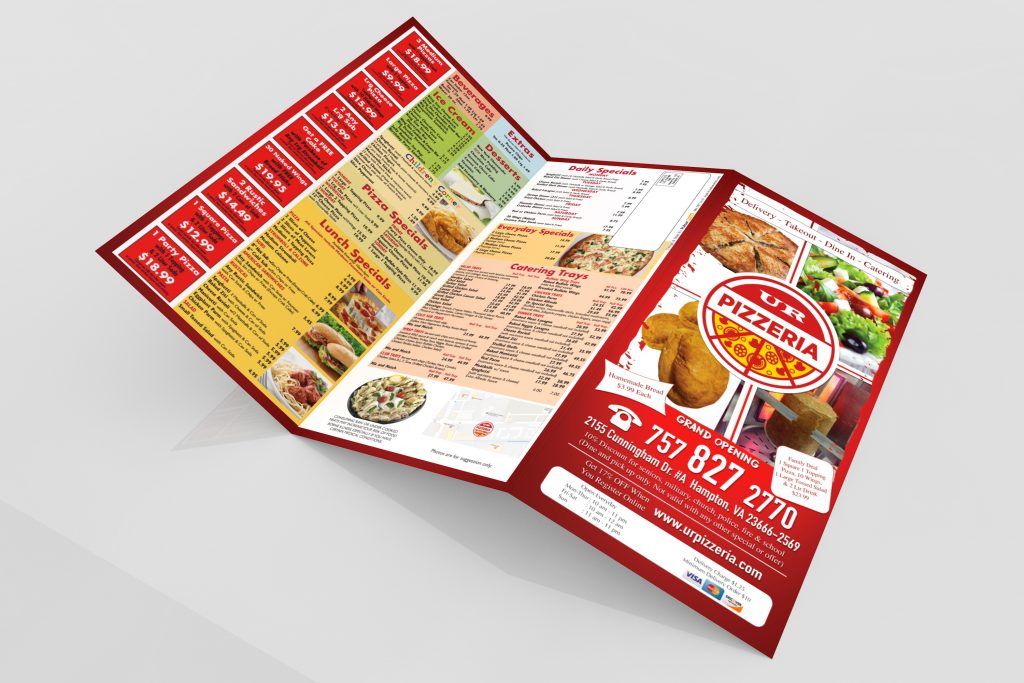 Don't Forget About Dine In Menus
You've thought about getting a Takeout Menu. But what about a beautiful dine in menu for your guests? We offer gorgeous Dine In Menu options that can match the expert design on your Takeout Menu!