Disposable Menus
Give Your Guests the Gift of a Clean, One-Time Use Menu
What are Disposable Menus?
In the midst of the current Covid-19 pandemic, it is important for Restaurants and Diners to give their guests the feeling of safety in these uncertain times.
Our One-Time Use Disposable Menus are made to fit all of your menu items on one inexpensive sheet of paper to give to your patrons and dispose of after their use.
The CDC recommends all menus adhere to this method and we are here to make that change easy and affordable.
How Does Our Process Work?
Step 1: Send a Sample of Your Current Menu
We start by having you email or mail a copy of your menu. This allows our designers to pick and appropiate size to fit all of your menu items on two sides of one sheet of paper 
Step 2: Our Designers Go to Work
After deciding on a good size for your disposable menu, we retype and layout all of the text and images you need.
Step 3: Review and Finalize
You will receive your first proof soon after submitting your menu to our design team. After that we ask you review all of the content and make sure it matches your previous menu. 
Step 4: In-House Printing
We print your menu on our in-house printer to be sent to your store! We offer affordable bond paper that will keep costs down so you can dispose of the menus after each use without hurting your wallet.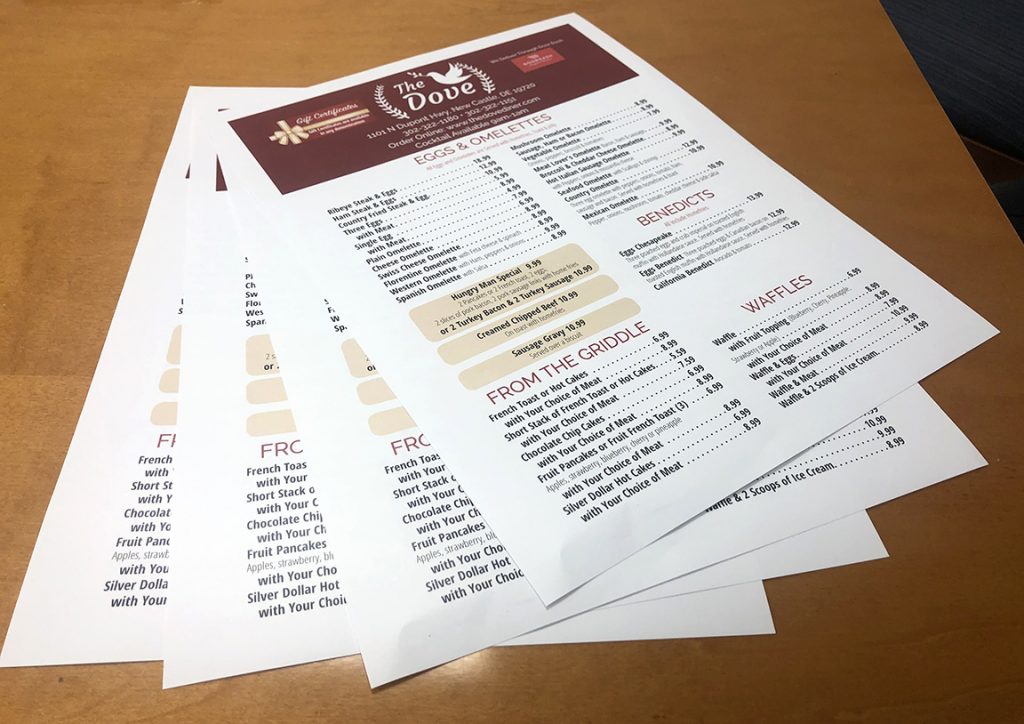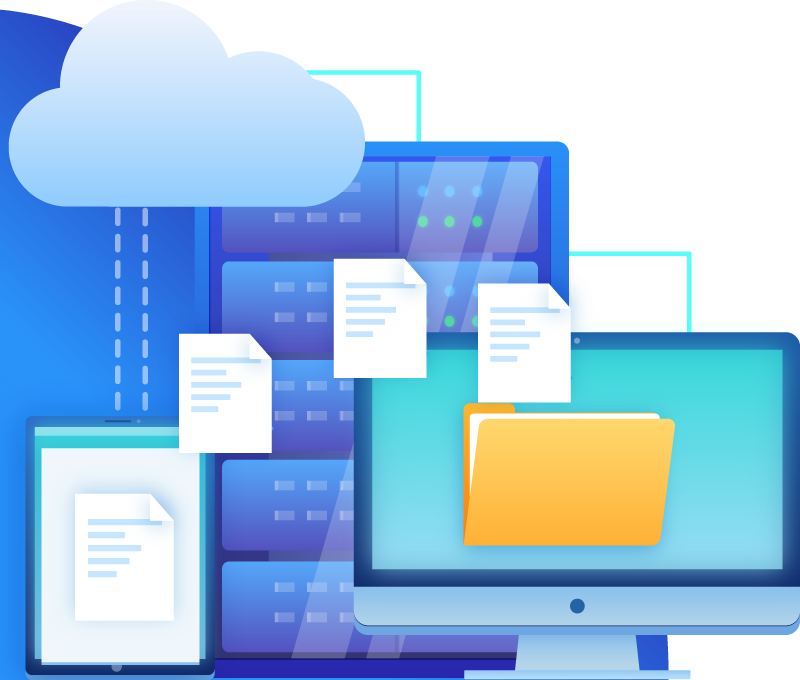 For our customers who are in a hurry. We offer expedited turnaround times at an additional cost. This will allow your menu to be prioritized by our designers so you get a ready-to-use menu much quicker!
Disposable Menu Printing Prices 
Prices Include Color Prints, Black and White Prints are 20% Less
| | | | | | |
| --- | --- | --- | --- | --- | --- |
| Sizes | 100 | 250 | 500 | 750 | 1000 |
| 8.5×11 | $30 | $70 | $125 | $165 | $175 |
| 8.5×14 | $50 | $120 | $200 | $275 | $300 |
| 11×17  | $50 | $120 | $200 | $275 | $300 |
Prices are Good for Ready-Made Designs and In-Store Pickup
Design Fee for New Menus $200
Check Out Our Other Restaurant Reopening Solutions
Be prepared for the next reopening phase with our special solutions. We offer QR table stickers, Banners, Postcard Mailing Campaigns and More!